Our Fall Certification Session begins September 3rd!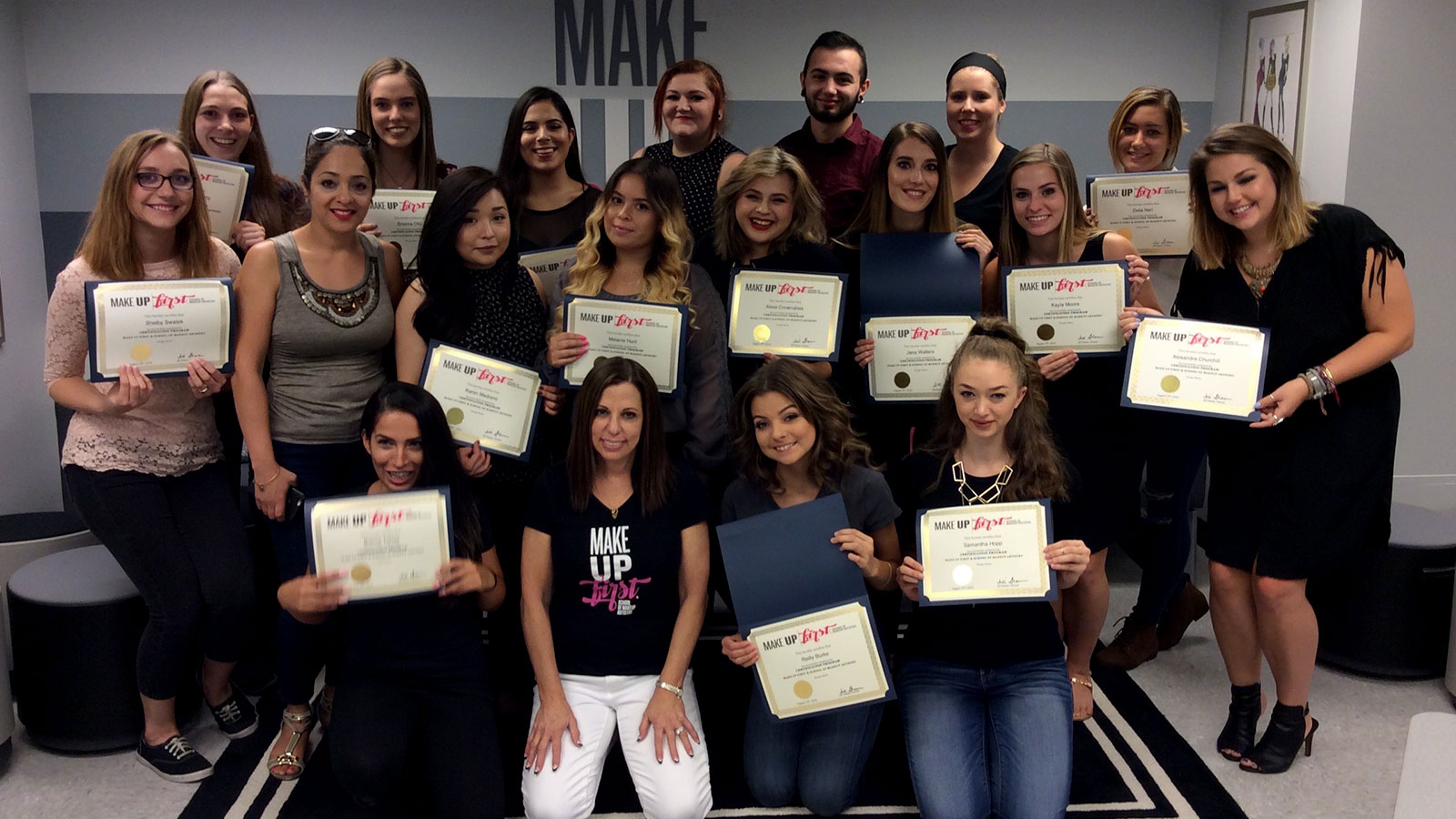 Our new session starts September 3rd with Basic Makeup I, which covers fundamental principles such as color theory, facial anatomy, and sanitation. In addition, students will learn crucial skills like highlight and contour, foundation matching, skin prep, shaping brows, false lash application and more!
At Make Up First® School of Makeup Artistry, our certification program is streamlined to give you exactly what you need to become a pro. Our program, approved by the Illinois Board of Higher Education, offers in-depth makeup artistry training with extensive hands-on studio time using pro cosmetics and taught by the finest instructors. By offering professional instruction in all areas of makeup artistry, we prepare our students to be able to accept work in all avenues of the industry, including editorial, bridal, theatrical, media, and clinical!
Refer a friend and earn a $250 workshop credit!
See what's new at Make Up First!