TEMPTU Certified Airbrush/Bridal Workshop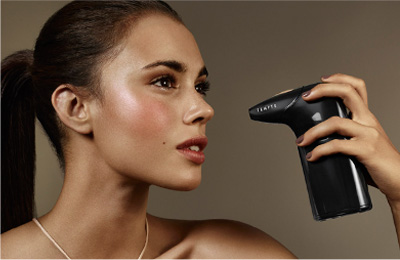 TEMPTU Certified Airbrush/Bridal Workshop
July, 30, 2018
10am - 4pm
Join us for our TEMPTU Certified Airbrush/Bridal Workshop. This one-day workshop will cover the business of Bridal as well as Airbrush makeup using TEMPTU products! Students will learn how to assemble and use the airbrush and compressor; and will be taught techniques and be guided in the selection of various airbrush foundations, blushes and contour shades, in order to create the highly sought-after flawless airbrushed face. Equipment is available for use during the one-day, six-hour session, as well as available for purchase. Students should bring brushes from their makeup kits.
Upon completion, students will receive a TEMPTU Certified by Make Up First® Certificate! Don't miss out on this SPECIAL offer!
This course can be used as 6 hours towards Continuing Education. Make Up First® is an approved sponsor under the IL Barber Act.
With the advent of high definition technology, airbrush makeup has become more popular than ever for all media formats. Brides will often hire only the makeup artist who can create the highly sought-after flawless airbrushed face. Live events, such as fashion shows and events with body painters, often incorporate airbrush makeup as an essential part of the makeup application. All equipment and product supplied by the School.
Prepare the skin for airbrush makeup
Learn using different formulations: water, silicone and alcohol based
Select the matching foundation
Create the matching foundation, using color theory
Airbrush foundation, blush, highlight and contour colors
Learn how to quick - clean the airbrush between product/client change
Disassemble, clean and reassemble the airbrush
The Business of Bridal
How to create a Bridal Contract, pricing, etc!
Learn appropriate Bridal looks.
July 30, 2018
10:00 a.m. – 4:00 p.m.
Instructor: Mallory Antonino